double shaft shredder machine waste car body crusher tire recycling shredder waste bicycle crusher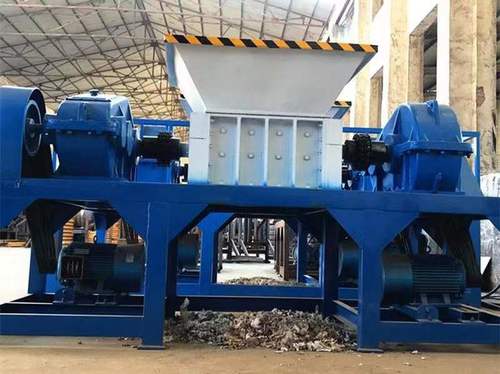 double shaft shredder machine waste car body crusher tire recycling shredder waste bicycle crusher
Product Description
Using of high-torqueblades for physical cutting, tearing, sawing and other means in the closed siloto the initial shredding materials, and then Tongli original screeningtechnology, screening out the size of the material to meet the requirements;does not meet will automatically back to the material Continue processing.
Application field:
Scrap Recycling, Life / Industrial / Medical / Construction Waste, WasteTire Recycling Station, Waste Plastic Processing, Waste Wood Processing, WasteDismantling Site, Scrap Metals Recovery, etc.
Applicable maerial range:
1, all kinds of hollow containers: plastic beverage cans, plastic barrels,drums, paint buckets, crates, containers2, discarded appliances: TV, washing machines, refrigerator shell3, pipe: large pipe, pipe fittings, PE pipe4, waste template: wooden tray, plastic tray, forklift pallet5, discarded tires: car tires, truck tires6, scrap metal: car shell, scrap, Caigang watts, aluminum, scrap castaluminum parts, the engine casing, lead and the thickness of 5mm below the plate7, food waste, household waste, animal carcasses, RDF derivatives, medicalwaste, bio-straw, garden garbage8, all kinds of waste leather, plastic head material, paper millstranding, waste paper, clothing, sofas, sofa cushions, etc.
Contact Us
No.28, jinzhong road industrial park metallurgical yangzi river, zhangjiagang, Jiangsu, Jiangsu Sheng, 215625, China
Phone :+8615312029500