PM-500 Plastic Mill Machine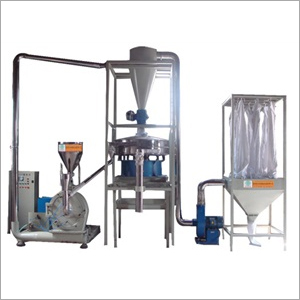 PM-500 Plastic Mill Machine
Product Description
PM-500 Plastic Pulverizer: PM-500 Plastic Pulverizer is a grinding disc shearing mill, and its working part consists of a high-speed rotating grinding disc and a fixed grinding disc.

PM-500 plastic pulverizer has the following advantages :
1. The material passes through in a short time and generates less heat. This machine is the best grinding equipment for heat-sensitive materials such as PE.
2. The gap between the grinding discs can be adjusted, which can easily control the number of discharge meshes.
3. The grinding disc is made of high-quality mold steel, which can be re-grinded repeatedly.
4. High output, low energy consumption, easy operation and so on.

The main parameters are as follows:
| | | | | |
| --- | --- | --- | --- | --- |
| Grinding Motor Power | Suction Fan | Outlet Rotary Valve | Vibrating Screen | Disc Speed |
| 5.5KW | 7.5KW | 0.75KW | 0.75KW | 3000-4000r/min |
Contact Us
No.28, jinzhong road industrial park metallurgical yangzi river, zhangjiagang, Jiangsu, Jiangsu Sheng, 215625, China
Phone :+8615312029500